From Australia. . .with love! -- EDITED!
My dear, sweet friend,
Helen
(link to her blog) has made the most beautiful layout with our Easter picture from Sunday. I want to share it here. The journaling is my blog post from Sunday evening. . . which really neat to see my words in print -- by someone else's hands. (Weird, I know. . . but it still has just made my day!) So this next piece of artwork is not mine. . .but Helen's -- and I know you will enjoy it as much as I have.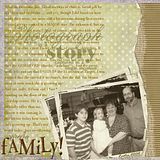 Helen, my friend, you are (as I always tell you ) AMAZING!!!
EDITED: To see a larger version of the layout -- simply click on it! Thanks, Beth!