It's My Super Bowl. . . .
. . . I can cheer if I want to!!! That's right, baby! Tomorrow - as soon as we can pull ourselves away from church - we'll begin watching the 52nd running of the Daytona 500.
This is my Super Bowl.
This is my Opening Ceremonies
This is my Gala.
. . .and yes, this year, this is my Valentine's Day.
(I think we're even having leftovers from last night's really good dinner - just to keep the romance alive!)
I love everything about the Daytona 500. I love the interviews and feature pieces on drivers - old and new.
Mark Martin - in my humble opinion, if Jeff Burton doesn't win, this the guy I want to see grabbing the checkered flag!
I love the back stories from owners and drivers that I truly admire.
This guy is welcome to have dinner at my house -- anytime. Mark and I both enjoy every thing he says, does, drives, or watches. Michael Waltrip is a class act!
I love hearing his big brother, Darryl Waltrip say, "Boogity Boogity Boogity - let's go racin' boys!" (Of course, I get to hear that more than just for the Daytona 500 - but I still love it)
And I love the fact that this guy
Whoops. . . I mean
this
guy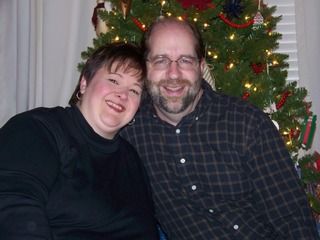 is willing to watch all these wonderful races with me. He's even been crazy enough to take me to a couple of them.
Oh -- and the Olympics? Amazing, so far. I'm a big Apolo Ohno fan
Just watching him glide along -- and overtake guys in a split-second? Does me in.
So, for someone who has (literally) no athletic ability. . . and is famously
not
the world's greatest driver? I'm kinda liking this time of year.
What's that? You want to see a famously
awesome
driver?
Okay. . . you twisted my arm.
That's right -- Edison is now the proud holder of a drivers' permit. (I have taken up the use of controlled substances!) Nah, I'm kidding. He's not bad for a rookie. I've let him drive my van twice since he got his permit on Thursday. He's only
really
scared me two times. And both of those times, it was more my "Mama Nerves" than his inexperience. He's going to do great.
So there you have a brief recap of our week -- racing, skating, baking, and loving. That's right -- I'm loving these next couple weeks. . . and months!!