One For Each Point. . .EDITED!!
I've done three layouts during the first half of the Super Bowl. I'm going to either crochet or sew during the 2nd half. Here's what I was able to do.
[Reference point on the title? One layout for each NY Giants point so far]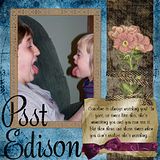 Yes, this is the picture that I used to close out last night's post. I felt it deserved scrapping.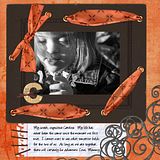 I love this picture of Caroline. I probably am not done scrapping with it. Fair warning.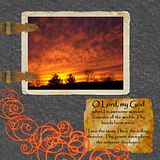 And this one, well, some pictures need very little added to them, right?
Happy Second Half. . . .
Edited to add another layout. I scraplifted this (copied it). It's going to quickly become one of my favorites. I can just tell.