And now it's the 30th. . .
Alternate title: "Hey, Mom. . . look what I can do!"
We dug out Edison's old Little Tikes slide from under the house. After some serious elbow grease and T.L.C. by Daddy, the slide was again ready for action. It only took a few times for Caroline to get used to the idea of going down the slide after being "plopped" onto the top by Daddy or Big Brother.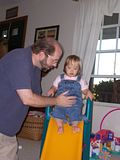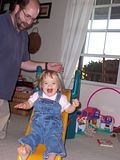 But, today (Saturday) after I got home from work, Mark says to me, "Look what she can do now. . " and the rest is history. My daughter can climb UP the slide, sit down without falling on her head, wait for a "ready, set, GO!" and slide down her slide. By herself, ya'll. This is BIG stuff!!!!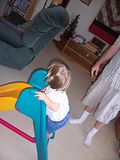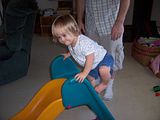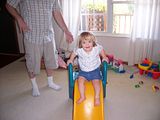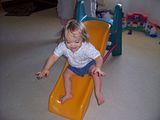 The 30th. . . it's a good day!